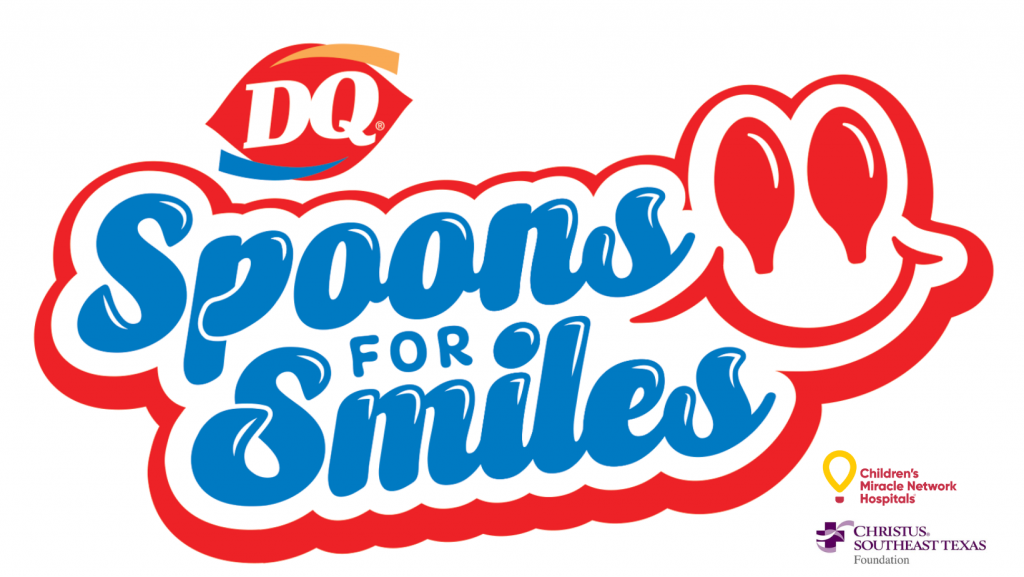 We all know and love Dairy Queen's annual Miracle Treat Day, but this year, DQ is going above and beyond to make a difference in the lives of children in need. Dairy Queen has decided to add an additional opportunity to raise funds for CMN by dedicating October 21st to SPOONS FOR SMILES! For every Blizzard sold at ALL Dairy Queen locations across Texas, they'll donate $1 to CMN!
This is your second chance to indulge in your favorite Blizzard treat while making a massive impact on the lives of children.
The Children's Miracle Network in Southeast Texas is dedicated to helping our local kids receive the care they need when facing serious health issues. Dairy Queen's Spoons for Smiles is an incredible opportunity to positively impact the lives of these brave children and their families.
Let's come together as a community to make this day a huge success. With every Blizzard you enjoy, you'll be putting a smile on a child's face.
See you at Dairy Queen on Saturday, October 21st, for Spoons for Smiles!
Remember, it's more than a delicious treat; it's a chance to make miracles happen.
Not sure where your closest DQ location is? CLICK HERE TO FIND OUT!