Celebrate Your Baby
The birth of a baby is a phenomenal milestone! To commemorate this milestone, the Center for New Life at CHRISTUS Southeast Texas St. Elizabeth features a Baby Honor Wall. This one of a kind art installation presents a peaceful mosaic of translucent red, blue and green tiles, each with a subtle leaf watermark. This wall provides an opportunity for family and friends to celebrate the lives of their children by having the child's name and date of birth engraved on a glass tribute tile.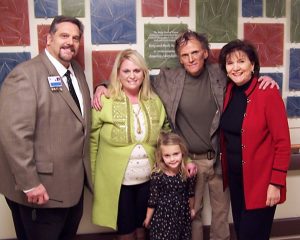 The Baby Honor Wall was donated by Katy and Mark Jefferson to honor the memory of their daughter, Angelica Juliet Jefferson. "It is touching that the Jeffersons chose to permanently honor their child in a way that will help so many others," said Ivy Pate, CHRISTUS Southeast Texas Foundation President. Donations made when dedicating a tile will be used to support vital updates in the Center for New Life. The tiles are prominently placed on the Baby Honor Wall across from the elevators where patients and visitors can enjoy them as they travel to and from the Center for New Life.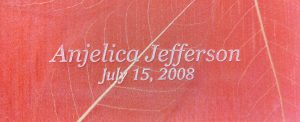 To celebrate your baby, fill out the form below or download and send the completed dedication form to the Foundation office.