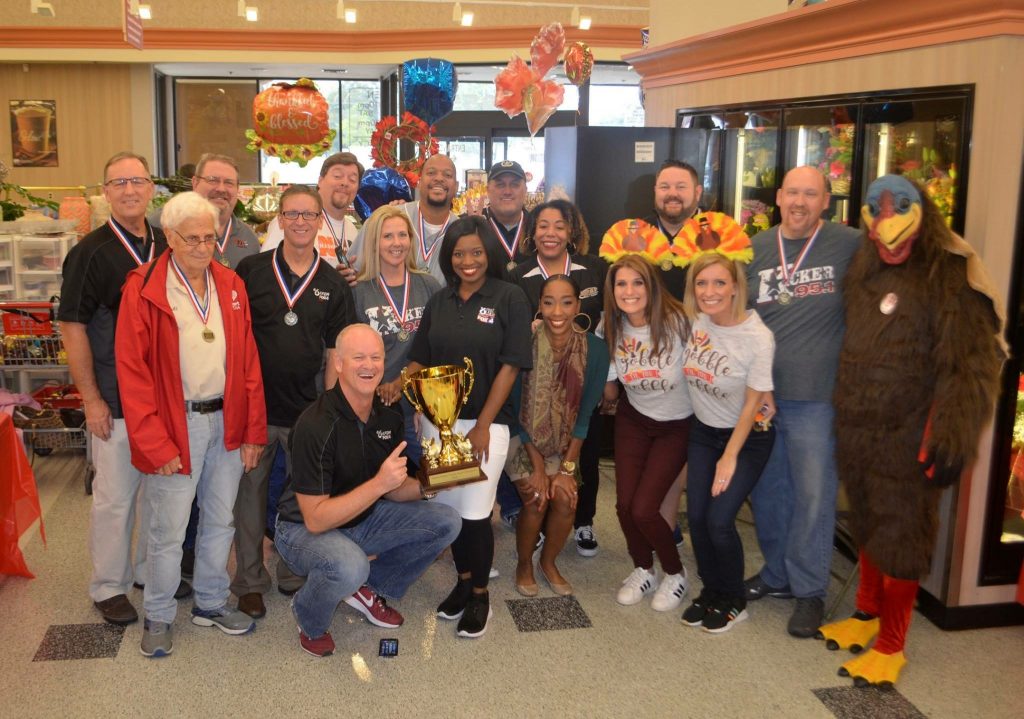 The Market Basket Foundation hosted a Celebrity Turkey Bowl on November 8, 2018. 16 local celebrities gathered to compete on behalf of the charity of their choice at Market Basket in Beaumont, Texas. Teams of two took turns rolling a 12-pound, frozen turkey down the aisle toward 10 bowling pins. Don Brake with NASH FM 101.7 and Jazzie Redd with Magic 102.5 chose to compete for Children's Miracle Network Hospitals.
After an entertaining morning filled with flying frozen poultry, Greg Kerr and Kimberly Rusley with FOX 4 were crowned Turkey Bowl Champions. Market Basket awarded them an impressive trophy and donated $1,000 to the charity of their choice. As for everyone else, Market Basket generously donated $500 to each celebrity's selected charity.
Thank you, Market Basket, for hosting such an entertaining competition and for your generous donation. And, special thanks to Don and Jazzie for participating on behalf of Children's Miracle Network Hospitals. The donation we received will help sick and injured kids in Southeast Texas get the life-saving medical care they deserve.