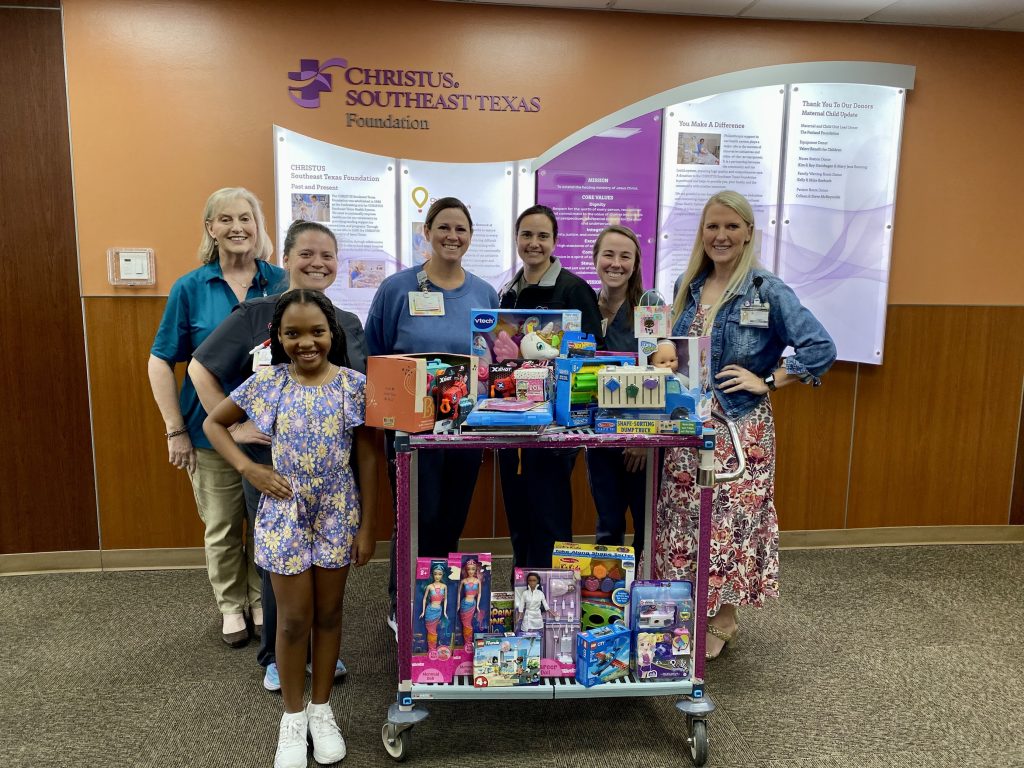 Meet 10-year-old Brooklynn, a compassionate and thoughtful fourth-grader at All Saints Episcopal School in Beaumont, Texas. Brooklynn's heart is as big as her dreams, and she has been on a mission to make a difference in the lives of children facing health challenges. Her inspiring journey began when her younger brother experienced several hospital stays, which opened her eyes to the struggles young patients face during their hospitalization.
Brooklynn's determination to bring joy and comfort to these children led her to a remarkable initiative. She created an Amazon wishlist dedicated to collecting toys and goodies for the pediatric unit at CHRISTUS St. Elizabeth Hospital. Her wishlist became a beacon of hope, filled with colorful toys, books, and games that could bring smiles to the faces of young patients in need of a pick-me-up.
It wasn't just about the toys; it was about sending a message of care, empathy, and understanding. Brooklynn knew firsthand how scary and challenging hospital stays could be, especially for kids. She wanted every child in the pediatric unit to feel a glimmer of comfort and happiness during their stay.
Brooklynn's commitment to her cause has been nothing short of inspiring. Together with her friends and family contributions to her Wishlist, she filled it with various items that could brighten any child's day.
This is Brooklynn's second time to donate to the Children's Miracle Network for Pediatric patients at CHRISTUS St. Elizabeth. Each toy she has supplied is not just a plaything; it is a reminder that there are caring souls like Brooklynn who understand the importance of spreading love and positivity, even in the face of adversity.
Brooklynn's story is a testament to the incredible impact that one young, pure-hearted philanthropist can have on the community. Her compassion, empathy, and determination have made her a shining example of the power of giving. Through her simple yet profound act of kindness, Brooklynn is not only providing toys but also spreading hope, love, and happiness to children in their time of need. She reminds us all that we can make a positive change, no matter our age, and that a small act of kindness can light up the darkest of days.
If you wish to support Brooklynn's mission, please visit her Amazon Wishlist at: https://tinyurl.com/ukh5r9h4
Or to learn more about her impact, follow her Instagram at Brooklynnstoybox