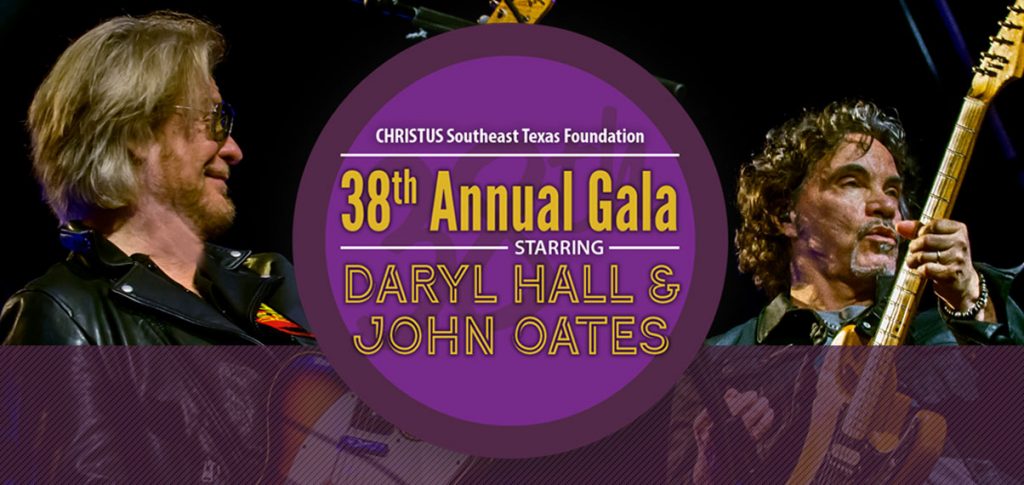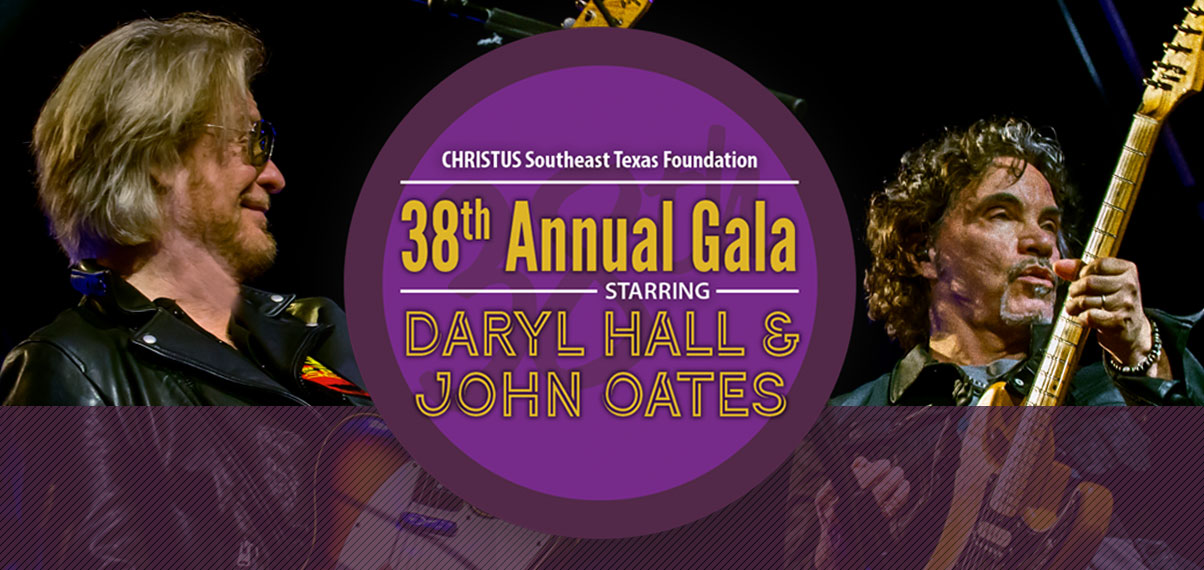 The number-one selling duo in music history, Daryl Hall and John Oates, will be taking the stage at the 38th Annual CHRISTUS Southeast Texas Foundation Gala on Saturday, April 21, 2018.
From the mid-'70s to the mid-'80s, the duo would score six #1 singles, including "Rich Girl" (also #1 R&B), "Kiss on My List," "Private Eyes," "I Can't Go For That (No Can Do) (also #1 R&B), "Maneater" and "Out of Touch" from their six consecutive multi-platinum albums—'76's Bigger Than Both of Us, '80's Voices, '81's Private Eyes, '82's H2O, '83's Rock N Soul, Part I and '84's Big Bam Boom. The era would also produce an additional 5 Top 10 singles, "Sara Smile," "One on One," "You Make My Dreams," "Say It Isn't So" and "Method of Modern Love." Daryl also wrote the H&O single "Every Time You Go Away," which singer Paul Young scored a number-one hit with a cover of the song in 1985.

"We are thrilled to welcome Daryl Hall and John Oates to Beaumont. Their incredible success as a musicians, as well as their many hit songs, make them relatable to a wide range of audiences. Each year, we strive to offer the Southeast Texas community a night of unforgettable entertainment, and we believe that Daryl Hall and John Oates will help us do just that," said Ivy Pate, CHRISTUS Southeast Texas Foundation President.
Each year, the CHRISTUS Southeast Texas Foundation continues to raise the bar by offering world class entertainment, five-star cuisine, and elegant ambiance. Past Gala entertainers include Keith Urban, James Taylor, Reba McEntire, Don Henley, Aretha Franklin, and Harry Connick, Jr., just to name a few. The much anticipated and always exceptional Gala brings the community together to celebrate the CHRISTUS mission to extend the healing ministry of Jesus Christ.
The black tie benefit provides an opportunity for an intimate evening of entertainment starting with cocktails and hors d'oeuvres at 7 p.m. followed by a gourmet meal at 8, all leading to Daryl Hall and John Oates performance at 9:30. For more information about the foundation or to reserve your table for the event please visit www.christussoutheasttexasfoundation.org or call (409) 236-7555.