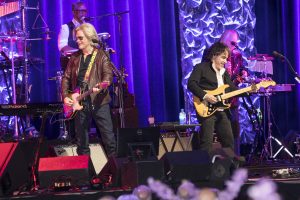 The 38th Annual CHRISTUS Southeast Texas Foundation Gala was a smashing success. The meal was delectable, the décor was stunning, and, of course, the entertainment was stellar. Each year, philanthropic-minded businesses, organizations, and individuals gather for a night of finery all in the name of the CHRISTUS mission: to extend the healing ministry of Jesus Christ.
This year's gala was especially meaningful as we celebrated the perseverance and unity of the CHRISTUS Health Community during Hurricane Harvey. We recognized CHRISTUS employees staying steadfast in their duties as healers during one of the worst natural disasters our community has seen in decades.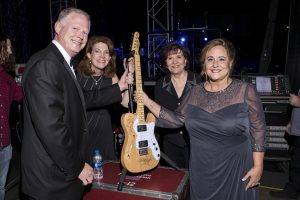 We also recognized the evening's honorees: The Beaumont Enterprise and The Hearst Foundations. The Beaumont Enterprise – a household name in our area – has been supporting the CHRISTUS Gala since its inception 38 years ago. The Hearst Foundations have given a total of $250,000 to the CHRISTUS Southeast Texas Foundation. These generous grants enabled us to renovate the CHRISTUS St. Elizabeth Hospital Neonatal Intensive Care Unit and purchase lifesaving equipment for the Center for New Life and the Emergency Department.
The evening culminated in a show-stopping performance by Daryl Hall and John Oates. They wowed the crowd with popular hits such as "Rich Girl," "You Make My Dreams," and countless others.
We want to say a big "thank you" to all the community members that make our gala such a success, and we look forward to seeing you all next year!