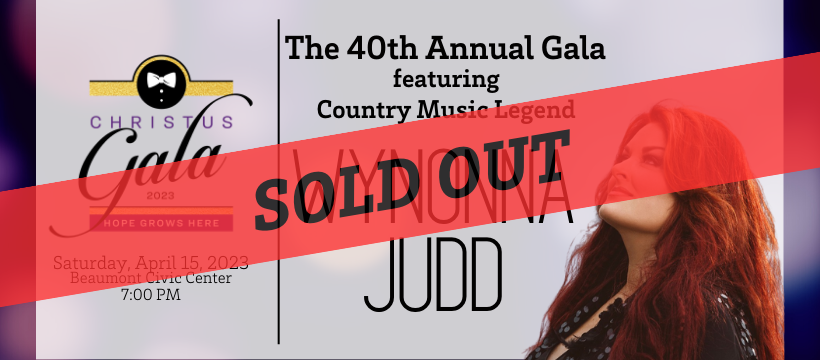 Wynonna Judd will be taking the stage at the 40th Annual CHRISTUS Southeast Texas Foundation Gala on Saturday, April 15, 2023.
Once dubbed by Rolling Stone as "the greatest female country singer since Patsy Cline," Country Music Hall of Fame member Wynonna Judd is one of the most celebrated artists in Country Music history. Wynonna first rose to fame as part of one of the most successful music duos of all time, "The Judds," becoming music royalty to fans and critics alike.
Respected by the millions of fans who are drawn to her music and undeniable talent, Wynonna's rich and commanding voice has sold over 30 million albums worldwide, holding multiple gold, platinum, and multi-platinum certifications from the RIAA. A five-time Grammy Award winner and New York Times Bestselling Author, Wynonna is the recipient of over 60 top industry awards, countless charting singles and 21 #1 Hits including "Mama He's Crazy," "Why Not Me," and "Grandpa (Tell Me 'Bout The Good Ole Days)."
The CHRISTUS Southeast Texas Foundation continues to raise the bar by offering world-class entertainment, five-star cuisine, and elegant ambiance. The much anticipated and always exceptional Gala brings the community together to celebrate the CHRISTUS mission of extending the healing ministry of Jesus Christ.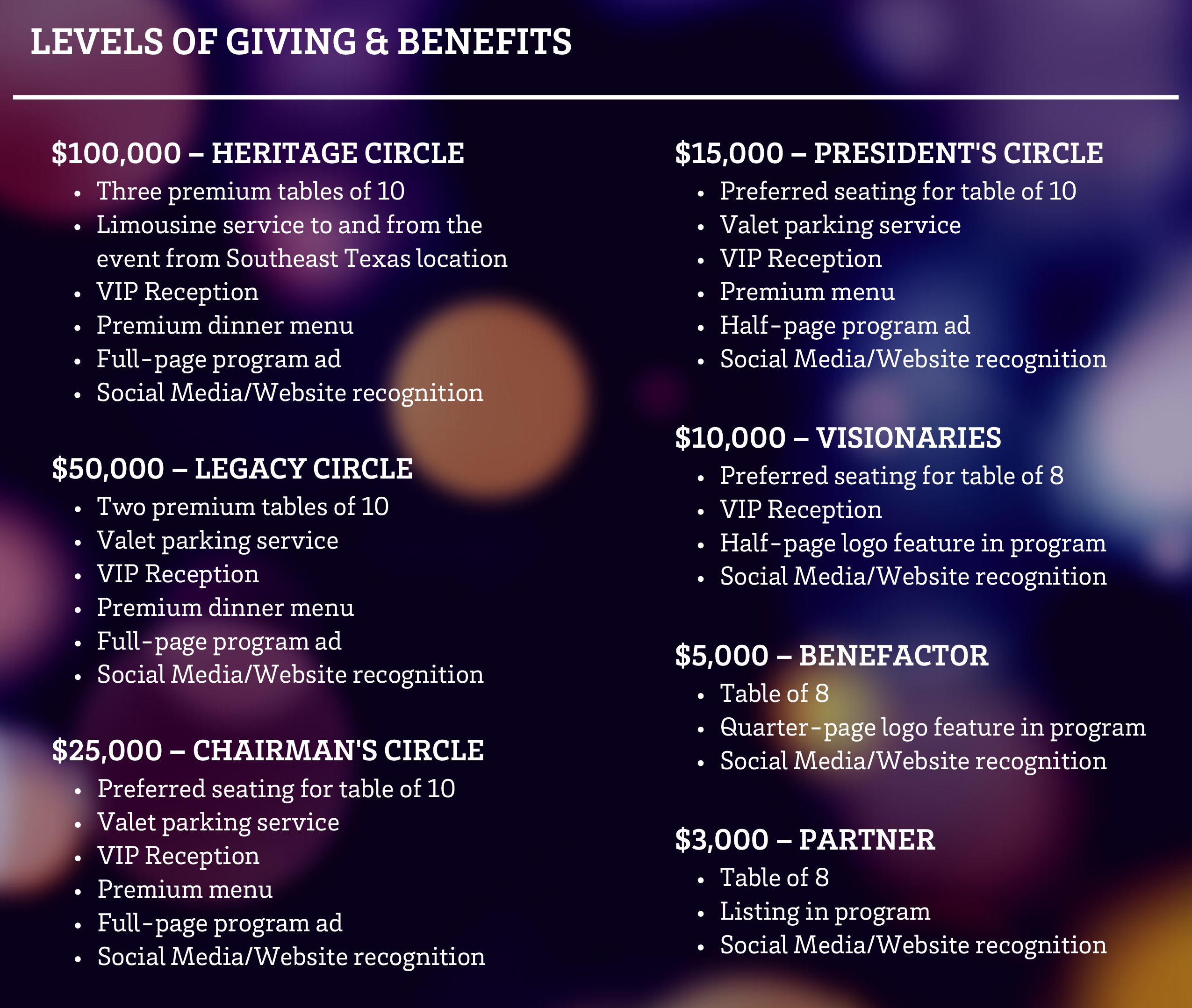 All donations are tax deductible. Funds raised at the gala will go towards women and children service needs at CHRISTUS Southeast Texas Health System.