One Kind Act
Can Have a BIG Impact.
#OneKindAct #SleepLikeABaby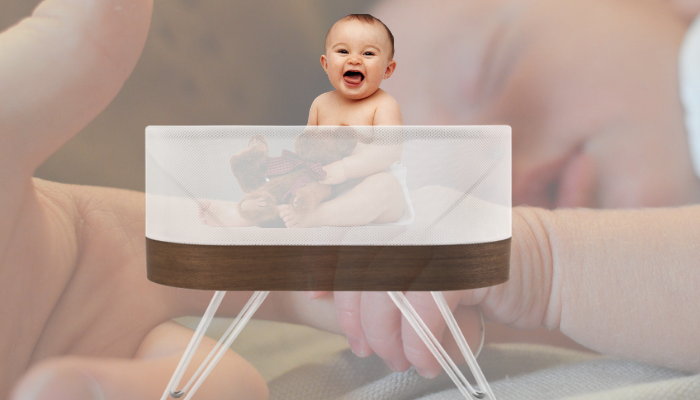 \
This Giving Tuesday, help us raise funds for TWO NEW bassinets (SNOO) for our newborns in the Maternal Unit and the Neonatal Intensive Care Unit at CHRISTUS St. Elizabeth Hospital. Each SNOO is $2,000. Our total fundraising goal is $4,000.
Our infant cribs are over 35 years old. When newborns are wheeled around the hospital from treatment rooms to the NICU and back to the mother's room, they tend to get frequently startled and woken up from the bumpy ride because the current crib wheels are damaged. This disturbance interrupts the crucial first days of establishing healthy sleeping patterns in newborns.
The new bassinets (SNOO) will aid the hospital in its commitment to promoting the highest levels of safe sleep for infants. The SNOO imitates womb sensations to quickly soothe infant fussing and improve sleep. Like a bedside "nurse's-helper" SNOO supports tired moms, lowers the nursing staff requirements, and immediately reduces the risk of injury and law suit.
The SNOO prevents accidental rolling and reduces risky bed sharing, which happens often when the new mother is sleep deprived and feels that the only way she can soothe her baby is to co-sleep. SNOO helps babies sleep for longer periods of time which decreases sleep deprivation in new moms, and sleep deprivation can affect breastfeeding success, milk production, postpartum depression rates, the new mother's recovery time and most importantly, infant safety.
Giving Tuesday Donation Form